Special Offers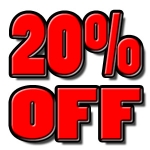 All out of last minute gift ideas? We have something for everyone.
Valid 12/17 - 12/24/2014
Quick Contact & Hours
Mon - Thu
8:00 am - 6:00 pm
Events
Store Events!
Check back regularly for updated event information!
Expert Articles & Advice
December 1, 2014
Whether you have chickens, ducks, geese or turkeys, poultry is well-equipped for winter weather and colder temperatures, but with a few easy steps you can help ensure their good health and happiness all winter long.